2 cycles (4 months) of Beauty Boxes
March 20, 2021
2 cycles (4 months) of Beauty Boxes
$49.95 $
The price is 49.95$/box.
If you are looking for the PERFECT gift for a skincare lover, green beauty enthusiast, or just someone who deserves to be pampered (and of course that can include yourself), look no further!
This is a listing for 2 Beauty Boxes delivered bimonthly.
Starts with the current box, if available. When sold out, starts with the next available box.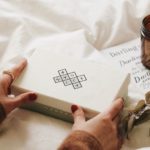 2 cycles (4 months) of Beauty Boxes