Aloe Hyaluronic Moisture Boost
Boxwalla
February 17, 2021
MONASTERY
Aloe Hyaluronic Moisture Boost
$84.00 $
What is it? Aloe is a hydrating gel serum that uses a two pronged approach to hydration.
Notes from the Curator: This serum uses low and medium weights of Hyaluronic acid suspended in an Aloe Vera base for two sources of hydration. To me the scent is transportative: meditative and calming.
Let's get Nerdy: The earliest documentation of Aloe was discovered on the clay boards from Nippur (in Mesopotamia) that date back to 2200 BC. It Is so rich in vitamins A, C & E as well as enzymes that reduce inflammation. It also contains minerals & both monosaccharides & polysaccharides that helps the skin hydrate & retain water.
.
Add to Wishlist
Add to Compare
About the Brand

Monastery was founded by Athena Hewett. Athena has been a certified esthetician now for 20 years, starting her own skincare studio in San Francisco in 2011. Alongside her practice she introduced a skincare line inspired by her childhood summers in the Greek Cyclades, where her grandparents lived & owned an olive grove. Throughout her childhood, Athena learned from her grandmother & her mother, practices of picking & pressing local herbs & turning nuts into oils. Athena combines her love and understanding of plant-based potions, so ingrained in her upbringing, with her training & practice as an esthetician as well as her meticulous attention to sourcing high quality ingredients, to create her beautiful products for Monastery.

How to Use

Apply 1-2 pumps to the face, allowing 30 seconds to absorb. For oily skin, use alone as a serum or moisturizer. For dryer skin, apply under any Monastery moisturizer as a hydrating serum. This multipurpose product hydrates and calms skin. It can be used on its own for oily skin types or hot summer days or layered under thicker moisturizers when skin needs more nourishment.

Ingredients

Aloe Barbadensis (Aloe Vera) Juice, Sodium Hyaluronic (Hyaluronic Acid), Leuconostoc (Radish Root) Ferment, Salvia Sclarea (Clary Sage) Oil, Cinnamomum amphora (White Camphor), Lavandula Angustifolia (Lavender), Salvia Officinalis (Sage) Oil, Xantham Gum.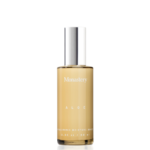 Aloe Hyaluronic Moisture Boost