Ambrosia Do Cerrado Liquid Moisturizer
Lavanya
February 17, 2021
EARTHWISE BEAUTY
Ambrosia Do Cerrado Liquid Moisturizer
$48.00 $
What is it? Ambrosia de Cerrado is a light emulsion crafted to deliver light moisture and a bright, radiant glow.
Notes from the Curator: This would make a lovely brightening, hydrating serum under an oil, while oilier skin will enjoy using this in their final step as a light moisturizer.
Let's get Nerdy: Ambrosia contains hand-extracted Pequi fruit oil which is an extract-like oil from the Cerrado savanna in Brazil. It is rich in vitamin C, beta-carotene (which the body converts to vitamin A), and vitamins B1 and B2, all of which promote firm, supple, even-toned skin.
Size: 30ml
Out of stock
Join The Waitlist
We will inform you when the product is back in stock. Please leave your valid email address below.
Add to Wishlist
Add to Compare
About the Brand

Earthwise Beauty was created by Ava Zhan Ava grew in Poland and moved to the U.S. and worked as an editor for a major U.S. publisher. She felt compelled to make and share her love of natural ingredients and skincare crafted from medicinal plants, that felt more satisfying to her than the skincare she found in stores. And so Earthwise was born. Using Ava's products feels like walking deep into lush living forests.

How to Use

Shake well and apply generously onto freshly washed face or over your aloe-based serum of choice. Most skin types will benefit from following immediately with an emollient moisturizer, facial oil, or balm. Ideally REFRIGERATE to protect freshness and enhance the cooling, refreshing, and depuffing properties. For all skin types. Contains no emulsifiers or essential oils, making it suitable for the most sensitive skin. Acne-prone, combination, sensitive, and oily skin types can enjoy hydration without the risk of breakouts or the oily or waxy feel of moisturizers that are too rich for them. Dry and normal skin types will benefit from the nutrients and hydration when using this potion as the first step, before applying a richer cream or facial oil.

Ingredients

Cold-press whole-leaf Aloe barbadensis leaf juice*, cold-press unrefined Caryocar braziliensis (pequi) fruit oil†, cold-press unrefined Mauritia flexuosa (buriti) fruit oil†, cold-press unrefined Moringa oleifera seed oil† or *, Sambucus nigra (elderberry) fruit extract, tocopherol (vit. E from non-GMO sunflowers), potassium sorbate (natural food-grade preservative), xanthan gum, ascorbic acid (vit. C), citric acid.

*Certified organic. †Responsibly wildcrafted.

Aloe certified by the International Aloe Science Council (IASC) for purity and content.

Certified cruelty free, vegan, handcrafted, small batch, no fragrance added. Gluten free.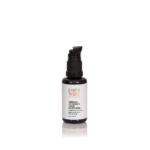 Ambrosia Do Cerrado Liquid Moisturizer
Out of stock
Join The Waitlist
We will inform you when the product is back in stock. Please leave your valid email address below.