Skincare Subscription Box
February 22, 2021
Skincare Subscription Box
$59.95 $
Free U.S. Shipping, No MinimumSubscribers Save 15% In Our Retail Shops Every Day!
The Skincare Subscription Box from Boxwalla is the best beauty box subscription curated for the luxury-loving skincare enthusiast. In our skincare subscription boxes, you will discover the most effective & innovative plant-based beauty products that redefine luxury skincare. By showcasing not only the benefits of each product we feature but also demonstrating how they can be incorporated into your skincare routine, we help you figure out how to take care of your unique skin needs. Intrigued? Subscribe to our Beauty subscription box below.
June Subscriptions are now Open!
June Beauty Box Theme: The Rhapsody of a Summer Dream
The June Beauty Box features two incredible products from one of our favorite brands: a brand that is the epitome of luxury, efficacy, and ingredient sourcing & quality – African Botanics!
It is a "Pinch me! Is this real?" kind of a box.
The first product in the box is not only one of my favorite products from the brand, it is also one of my favorite products in this category (across all products). Easily in my Top 2! When the founders reached out to us asking if we would like to showcase this product (which I'd been wanting to showcase for years), we were like, "Are you kidding?! YES!!!" …It is African Botanics Nutritive Molecule Serum! Check out the reveal video here
Retail Value Of This Box is: $270
*This is a bimonthly Subscription* You will be charged immediately when you purchase. Automatic renewal occurs every two months until you cancel. Make sure to cancel before the 15th of the preceding month to not get billed!
We also have 3 skincare boxes (over 6 months) and 6 skincare boxes (over a year) options available for $49.95 per box! Check out these options here.
*Excluded from all coupon codes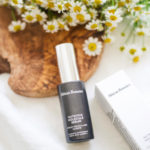 Skincare Subscription Box