The Coziest Bookshop on the Internet
Imagine us, young and passionate, or wizened and wise, inviting you in to browse through our book shop shelves. Like all our favorite brick-and-mortar independent bookstores, we want this to be a place where you can leisurely explore and read, without feeling pressured to buy. Feel free to pet our imaginary cat, Patrick. He is purring there in the corner of our bookshop, curled up on his favorite armchair. He doesn't talk much, but he has opinions.
Finding Your Favorite Books
There are three main ways to move through this bookshop online – our uniquely curated book subscription boxes, à la carte books, or our ridiculously detailed book quizzes to match you with your next read, be they literary classics or detective novels from the other side of the world. We hope you enjoy our little independent bookshop, curated by people who love books.
A Bookshop Curated by Book Lovers for Book Lovers
We loooove books and want to bring you the most wonderful, exciting, diverse literature on the planet. From contemporary literary fiction to classic novels and detective fiction, we search the globe to find all the MUST-READS from around the world.
FREQUENTLY ASKED QUESTIONS
How do the Book Quizzes Work?
The Book Quizzes are designed as a tool to navigate our Bookstore, and help you find your next favorite read, taking your mood, tastes and aesthetic in account. Once you take a book quiz, we will recommend atleast three books that we think you will absolutely love! With help from our imaginary cat, Patrick, of course!
Could you tell me more about the Mysteries & Detective Fiction in the Bookshop?
Every culture has its detectives. Yet, the only ones we know are Sherlock Holmes, Poirot or Dupin. But how about a poetry spouting Chinese detective, or a food-loving Italian detective? We wanted to bring you detectives from all over the world – a fun way to explore another culture and another country.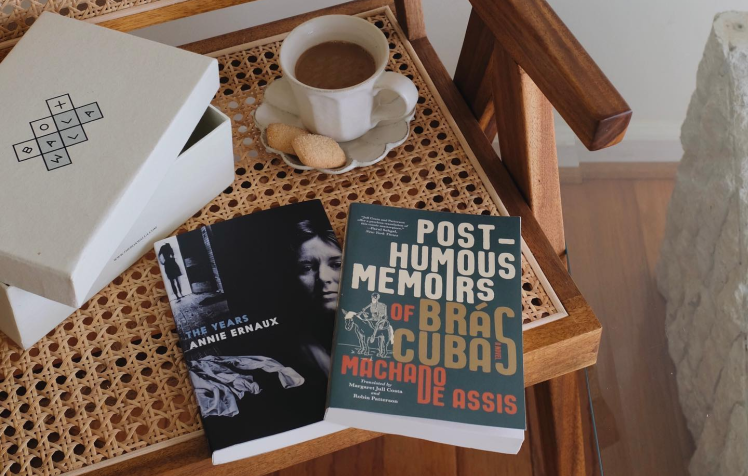 Read the World With Us
Join us in our cozy bookshop. Browse the bookshelves and discover favorites from our carefully curated selection, using our Book quizzes and Book Boxes as tools.