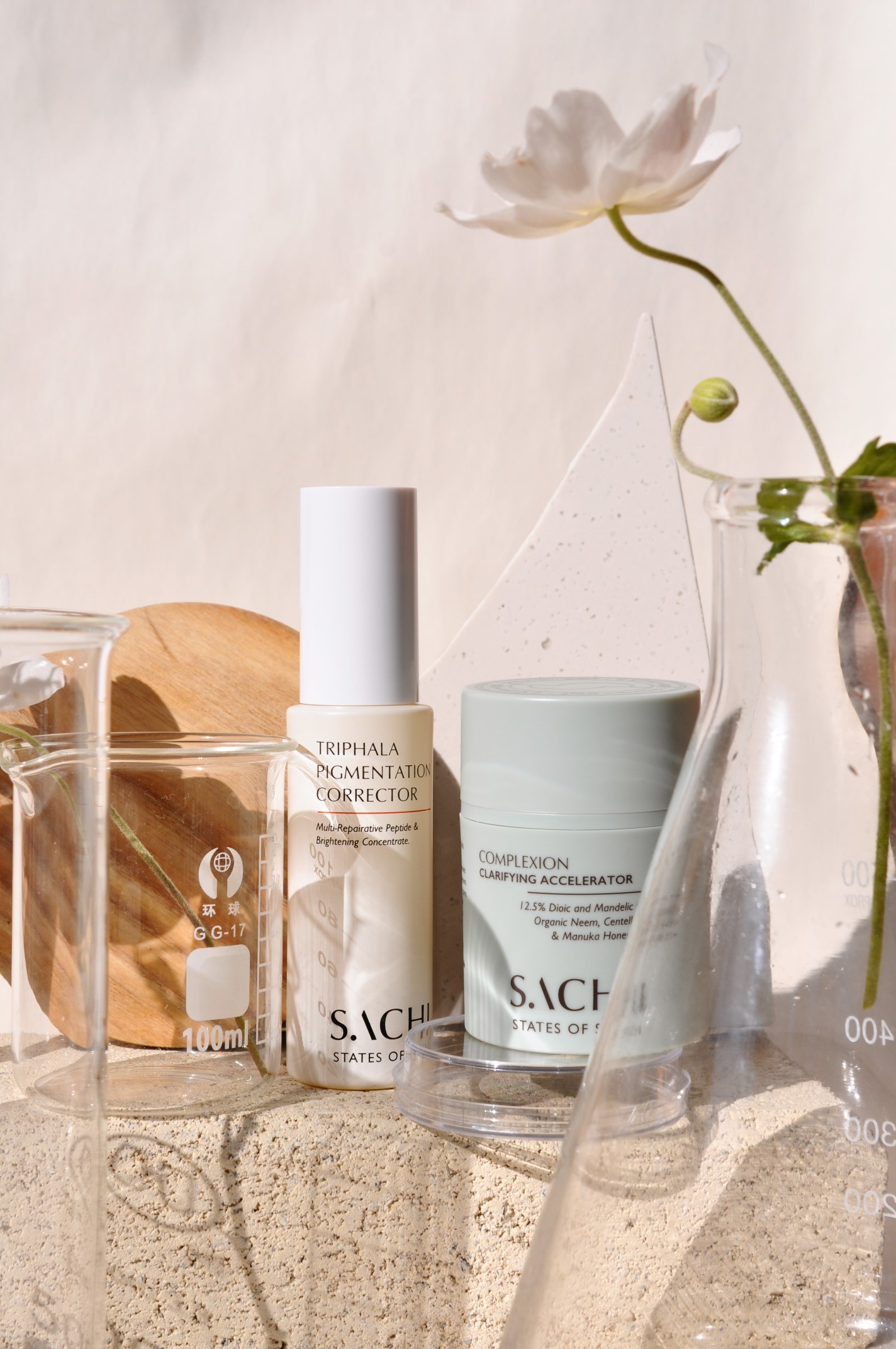 At Sachi Skin Advanced dermal technologies meets Ayurveda to bring your skin to its healthiest state. Timelessly effective formulas for hyperpigmentation, persistent breakouts, ageing and reactive skins. Made with diverse skins in mind, always.
Sachi Skin is founded by Farah Bashir. As a person of color who battles post-inflammatory hyperpigmentation, PCOS-related bouts of acne, melasma, and body eczema, among other skin issues, Farah has experienced first-hand the struggles of finding effective products that use safe ingredients tailored to the sensitivities of skin of color.
Sachi (pronounced Saa-chi) has ancient meanings rooted in the poetic and beautiful languages of the East. In Urdu (سچی), it signifies "being truthful/expressing the truth"; in Sanskrit/Hindi (सच्ची), it means "grace/truth/child of joy"; while in Japanese (さち) the word means "happiness/child of bliss".
Just as the word 'Sachi' has similar meanings across languages, the brand also reminds us that despite our differences, diverse cultures and skin colors, we are all interconnected in multiple, beautiful ways.