GOTHAMISTA X BOXWALLA DECEMBER BOX!

We are rounding off this year's Skincare Boxes with such a special box created in collaboration with the wonderful Renée @gothamista! December Beauty Box Retail Value is $296!
SUBSCRIBE NOW


CIPHER NOW AVAILABLE AS ONE-TIME BOX

Each Beauty Box contains:
88 mph Short Contact Remodeling Balm (30 ml, $118)
Night Shift Holistic Tone Balancing Treatment (30 ml, $105)

Retail Value: $223
SHOP NOW


LIMITED EDITION BOXES
Discover One-Time Non Subscription Boxes featuring brands like African Botanics, Lovinah, Bloomeffects, Votary and more!
Learn More


BEAUTY SHOP
Discover some of the most beautiful, luxurious and effective plant-based skincare through our Beauty Shop. Curated for the luxury loving beauty connoisseur. Choose from our Subscription Boxes, Limited Edition Boxes or browse individual products.

LEARN MORE


BOOK SHOP
In our Book Shop, we showcase the greatest books from all over the world. Including contemporary classics and forgotten stories hiding in the past. A book lover's dream. Choose from our Subscription Boxes, Limited Edition Boxes or browse individual books.

LEARN MORE

FILM SHOP
The Film Shop is a celebration of cinema from all over the world, curated from The Criterion Collection. Want to watch the best films from Paris, Tehran or Calcutta? Subscribe to our Film Box!

LEARN MORE
Unique Subscription Boxes Made Just For You
Discover some of the best artists and artisans through our unique subscription boxes.
FREE U.S SHIPPING & 15% OFF IN THE SHOPS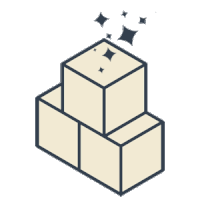 STEP 1
From three categories, choose
the ones you want to explore.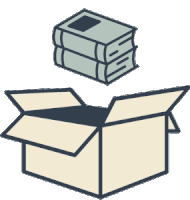 STEP 2
Experience thoughtfully curated
boxes delivered every 2 months. As a subscriber, enjoy 15% off in the Shops.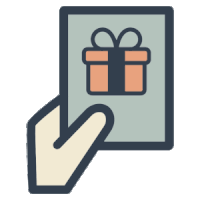 STEP 3
Cancel or Switch
Box anytime!
Explore our Shops
We seek the best products our sensory, cultural & intellectual world has to offer — and share them with you.
Shop individual products in our Shops or choose our unique subscription boxes for Beauty, Books and Film for a bi-monthly dose of delight and inspiration.
AS FEATURED IN















FREQUENTLY ASKED QUESTIONS
What is Boxwalla?
We think of Boxwalla as a discovery platform for curious people, where we showcase the best art and artisans from around the world. You can experience the beat in Beauty, Makeup, Book, Film, Artisanal Food, and Ethical Fashion.
What Makes Your Skincare Subscription Boxes Different?
Boxwalla beauty subscription boxes are not your average subscription boxes. Our unique skincare subscription boxes feature the best in plant-based luxury skincare from brands and artisans that are passionate about sourcing, ingredients and the environmental impact of everything they create. We guide you to build an effective skincare routine and once you've found your holy grail skincare products and routine, you can switch to a different category or cancel anytime.
Are the beauty products you showcase in the Green Beauty and Clean Beauty categories?
While the products we showcase would come under the umbrella of Green and Clean Beauty, we prefer not to be defined by these labels, because labels often go from being umbrella terms that help navigate a space, to short-hands that lose nuance, to ultimately being non-informative. That said, we have exacting standards that go beyond ingredient lists and showcase the best luxury plant-based skincare from around the world.
What do your Book Subscription Boxes contain?
Our bi-monthly book subscription boxes contain great literature from around the world, including translated literature and classic novels. You can also browse and purchase books separately in our Bookshop.
What If I Have Allergies to ingredients?
We reveal the products in each Beauty Box in advance, so you can also look up the ingredients to make sure that you aren't allergic to any of them. If you have any questions or concerns, please let us know via email at orders@theboxwalla.com.
Do You Offer Free Shipping?
Yes! All US shipping is free. For international orders, please see our Shipping page for additional information.
Shop the World's Most Unique Subscription Boxes at Boxwalla
Our classic books, movie and beauty subscriptions bring our favorite makers, artists, writers and filmmakers into your home. Slow down and experience beauty a whole new way. Make your mail memorable – subscribe today!
Shop Now