Active Botanical Refining Toner
February 17, 2021
CIRCUMFERENCE
Active Botanical Refining Toner
$60.00 $
What is it? Circumference Active Botanical Refining Toner is an alcohol free toner which helps minimize your pores, hydrates your skin, and preps an impeccable canvas, ready for your next skincare steps.
Notes from the Curator: This toner has a base of lavender hydrosol & organic aloe leaf juice that is infused with layers of powerful antioxidant & omega rich botanicals. It acts as a natural, gentle astringent which helps minimize your pores, hydrates your skin, & preps an impeccable canvas, ready for your next skincare steps.
Let's Get Nerdy: This toner has Mullein Leaf extract that helps to protect against the harsh effects of the weather  & environmental stressors. It also contains panthenol which is a powerful antioxidant and humectant. As a humectant, panthenol helps attract and lock in moisture deep within the skin. As an antioxidant, it helps relieve inflammation & quick repair damage while increasing collagen & elastin production.
About the Brand

NYC-based brand Circumeference was created by Jina Kim. Growing up in a Korean household, Jina says, healthy skin was a discipline passed down from her mother and aunts who considered taking care of skin equally as important as taking care of one's health. Jina was inspired to bridge her passion in beauty with a desire to build a beauty brand that uses innovative sustainable solutions to create highly effective formulas. In their beautiful, incredibly effective formulations, Circumference uses botanicals with high bio-activity, which comes from them being grown in their native bio-diverse environment.

How to Use

Morning and night, moisten a clean cotton pad with toner and gently sweep over face and neck to prime skin. Continue with the rest of your regimen.

Ingredients

Aqua, Aloe Barbadensis Leaf Juice, Glycerin, Rosa Damascena (Roser) Flower Water, Panthenol, Polysorbate 20, Camellia Sinensis (Green Tea) Leaf Extract, Hamamelis Virginiana (Witch Hazel) Leaf Extract, Verbascum Thapsus (Mullein) Leaf Extract, Cereus Grandiflorus (Cactus) Flower Extract, Chamomilla Recutita (Matricaria) Flower Extract, Rosmarinus Officinalis (Rosemary) Leaf Extract, Caprylyl Glycol, Lavandula Angustifolia (Lavender) Oil, Salvia Officinalis (Sage) Oil, Phenoxyethanol, Disodium EDTA, Potassium Sorbate, Sodium Benzoate, Limonene, Linalool

* Due to our use of highly natural ingredients, it is normal to see some slight color change or separation over time. If this occurs, shake well to re-mix the ingredients before use.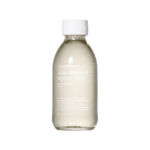 Active Botanical Refining Toner