Lipids Of Youth™ Hydrating Moisturizer
April 12, 2023
MARY ALLAN
Lipids Of Youth™ Hydrating Moisturizer
$98.00 $
Subscribers Save 15% In Our Retail Shops Every Day!
Mary Allan Lipids Of Youth™ Hydrating Moisturizer
What is it? Lipids Of Youth™ Hydrating Moisturizer is a perfectly balanced hydrating veil that infuses skin with hydration and essential lipids.
Notes from the Curator: This emulsion is non-greasy and perfect for use under makeup.
Let's Get Nerdy: Squalane (Phyto): Mimics the natural lipids found on skin while helping to prevent moisture loss.
Jojoba Esters: Oil free version of jojoba oil that mimics the essential lipids found naturally on the skin.
Hyaluronic Acid 4D Complex: A multi-plex of high, low and medium weight HA molecules. High weight forms an invisible and dense protective film on the skin surface to retain moisture. HA medium molecular weight helps soften the stratum corneum. HA Low weight works at a deeper level to hydrate the skin.
Phyto Ceramide Complex: Vegetable-derived lipid concentrate consisting of a multi-lamellar system with ceramides III, IIIB and VI that help nourish and blance the lipid-barrier.
Probiotic Lysate: A cosmetic grade probiotic that gently exfoliates while it hydrates the skin.
Phyto Collagen: A vegan form of collagen that forms insoluble fibers of high tensile strength that offer an elastic shield topically over the skin. Offers moisture retention.
Palmitoyl Tripeptide 5: Vegan, highly bioactive that has been found in-vitro studies to boost collagen synthesis.
Niacinamide Liposome: Helps enhance skin radiance, minimizing appearance of dark spots and hyperpigmentation.
Phyto Glycoproteins & Valine & Threonine: Phyto intracellular proteins, peptides and amino acids that help increase moisture retention.
Cold Pressed Seabuckthorn Oil: A natural high-molecular weight polysaccharide naturally occurring in the cell walls of vegetables. Due to its high molecular weight it offers effective good water-binding capacity.
Allantoin Extract: Potent antioxidant rich in polyphenols & methylxanthines. Helps soothe the skin.
Panthenol Vitamin B5: Offers moisturizing and softening properties.
Size: 50 ml/ 1.69 fl.oz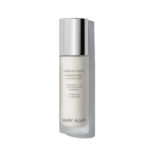 Lipids Of Youth™ Hydrating Moisturizer