Phyto Nectar Radiance Oil Serum
October 30, 2022
NATURALLOGIC
Phyto Nectar Radiance Oil Serum
$70.00 $
Free U.S. Shipping, No MinimumSubscribers Save 15% In Our Retail Shops Every Day!
What is it? Naturallogic Phyto Nectar Radiance Oil Serum revives lackluster, thirsty skin with potent, bioactive plant nutrients, restoring dewy luster, improving tone + texture, and boosting luminosity, while laying a foundation of potent antioxidants to protect against environmental aggression, for an instant burst of nutritive moisture and shielded, rejuvenated, radiant glow.
Notes from the Curator: It is suitable for all skin types. Especially beneficial for sensitive, dull, lackluster, dry, maturing, environmentally damaged skin.
Let's Get Nerdy: ROSE HIP SEED OIL is anti aging and an excellent source of trans-retinoic acid for skin regeneration. SQUALANE absorbs deeper into skin, delivering nutrients directly to cells. COQ10 penetrates skin cells to boost skin repair and regeneration, and reduce free radical damage. ASTAXANTHIN HIBISCUS refines pores and increases moisture for fresher, smoother, more supple looking skin. VITAMIN E protects skin from free radical and environmental damage.
Size: 30 ml / 1 fl oz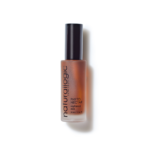 Phyto Nectar Radiance Oil Serum