Plant Perfection Gel Serum
April 4, 2023
Plant Perfection Gel Serum
$85.00 $
Free U.S. Shipping, No MinimumSubscribers Save 15% In Our Retail Shops Every Day!
What is it? Plant Perfection Gel Serum has been developed as natural alternative to retinol to answer the needs of those who are looking for an ultra-effective, safe, easy-to-use solution to ageing due to the use of smartphones and other technology, with visible results from the first application. Pedro designed this serum to preserve and improve skin firmness, while combating the negative effects of gravity and how the use of smartphones and other technology can affect our Y-zone (chin, jaw and neckline).
Notes from the Curator: Pedro says "With Plant Perfection Gel Serum, I have left my comfort zone in order to explore other 100% natural and sustainable methods for obtaining functional compounds. By harnessing the power of biotechnology, we can avoid potential environmental challenges such as the reproducibility and availability of certain plant extracts. At the same time, this highly anticipated formula embodies a worthy botanical alternative to retinol and vitamin C. One which has better stability and is more suitable for sensitive skin."
Let's get Nerdy: Enriched with Bidens pilosa extract, the botanical alternative to retinol, this serum has been formulated to transform the appearance of skin from the first application. Its innovative formula stimulates the natural production of collagen and creates an immediate tightening effect thanks to harnessing the latest advances in biotechnology. Powerhouse active bio-compounds such as plant-based collagen amino acids, probiotics, micro-algae and tetrapeptides work in synergy to reduce fine lines and boost skin radiance.
Key Ingredients:
Bidens pilosa extract: Activates retinoid receptors producing a retinol-like result in skin without the related side effects. Highly effective at stimulating collagen production, diminishing the depth of fine lines and improving skin firmness.
Bacillus Ferment: A biotechnological active ingredient that promotes the synthesis of skin proteins, improving its resistance and radiance. Its long-term benefits include a taut, firmer complexion.
Palmitoyl tetrapeptide-72 amide: Considered a "skin architect" correctly structured collagen fibrils for better biotensegrity (the connection, networking and anchoring of collagen fibres).
Collagen Amino Acids: Restructured plant collagen amino acids identical to human type I, which strengthens the dermis and epidermis to keep the skin healthy for longer. This collagen type is an essential part of our skin's connective tissue and acts as a protective shield against oxidative stress.
Nannochloropsis oculata extract: Obtained by biotechnology, this highly efficient micro-algae provides both instant and long-term skin firming effects.
Size: 30ml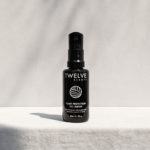 Plant Perfection Gel Serum