The Super Fine Eyebrow Pencil Automatique
September 9, 2022
KIMIKO BEAUTY
The Super Fine Eyebrow Pencil Automatique
$31.00 $
This Super Fine Eyebrow Pencil Automatique has garnered a true cult following. Its ultra-fine, twist-up precision point allows you to fill and build your most realistic brows by drawing tiny strokes that resemble individual hairs. This artist-developed, Japanese product uniquely strikes the perfect balance between the warmth and depth of its shades, and the 'low-oil' formula is long-wearing and built to withstand heat and humidity. The capped end houses a spoolie brush to easily feather and blend, for the most natural and exquisite eyebrows.
Long wear formula. Cruelty-free.
Size: 0.8g
Join The Waitlist
We will inform you when the product is back in stock. Please leave your valid email address below.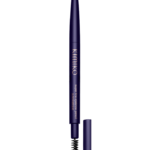 The Super Fine Eyebrow Pencil Automatique