WATER COLOR – Tinted Super Antioxidant Hydration + Gradual Sunless Tanner
January 27, 2023
MAYA CHIA
WATER COLOR – Tinted Super Antioxidant Hydration + Gradual Sunless Tanner
$65.00 $
Subscribers Save 15% In Our Retail Shops Every Day!
What is it? WATER | COLOR™ is a multi-correctional tinted serum expressly created to intensely hydrate the skin, delivering super antioxidants to the skin while providing the added benefit of a gradual sunless tan for a healthy radiant glow.
Notes from the Curator: High-performance hydrating skincare meets believable buildable self tan. It's an artful solution – we call WATER | COLOR™
Let's Get Nerdy: The innovative formulation is powered by super antioxidants – Chebula and Astaxanthin – to help combat skin aging and inflammation and provide maximum hydration. Additionally, the formula offers protection against environmental pollutants and aggressors – such as blue light.
The combination of Cosmos/Ecocert-approved DHA and Erythrulose (both derived from fermented keto-sugars) builds a natural tan gradually, with a streak-free finish, without the risk of sun damage. It gives a boost of color and the ingredients provide clinically-proven skincare benefits. The active hydrating serum blends effortless onto the skin, without an off-putting scent and without concerns of color transfer.
Size: 30ml/1floz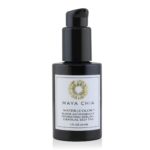 WATER COLOR - Tinted Super Antioxidant Hydration + Gradual Sunless Tanner