3 cycles(6 months) of Beauty Boxes
March 20, 2021
3 cycles(6 months) of Beauty Boxes
$49.95 $
This is a listing for 3 Beauty Boxes delivered bimonthly, over 6 months. The price is 49.95$/box.
Plant based beauty products often get the bad rap of being boring & ineffective. The Beauty Box challenges that notion and lets you experience the most effective and nutrient-rich beauty products we have experienced, exquisite products that harness the potency of plant-based ingredients. Always cruelty-free.
If you are looking for the PERFECT gift for a skincare lover, green beauty enthusiast or just someone who deserves to be pampered (and of course that can include yourself), look no further!
This option starts with the Aug Box, and when that sells out, this starts with the Oct Box.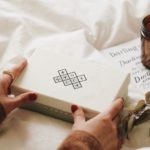 3 cycles(6 months) of Beauty Boxes