6 cycles (1 year) of Beauty Boxes
March 20, 2021
6 cycles (1 year) of Beauty Boxes
$49.95 $
The price is 49.95$/box. This is a listing for 6 Beauty Boxes delivered bi-monthly, over a year.
If you are looking for the PERFECT gift for a skincare lover, green beauty enthusiast, or just someone who deserves to be pampered (and of course that can include yourself), look no further!
Starts with the current box, if available. When sold out, starts with the next available box.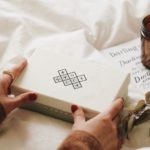 6 cycles (1 year) of Beauty Boxes