The Nobel Prize for Literature will be awarded on October 5. Last year, we speculated over on Lit Hub on a list of 12 writers who should win the Nobel Prize for Literature.  Annie Ernaux was on that list and we were thrilled that she won – we had showcased her works in our Book Boxes twice, first in August 2021 and again in June 2022. The wonderful Alexander Chee even reminded us on Twitter that we had actually predicted her win in one of the letters we write to go with each Book Box. Here's a peek at the August 2021 letter, where we said: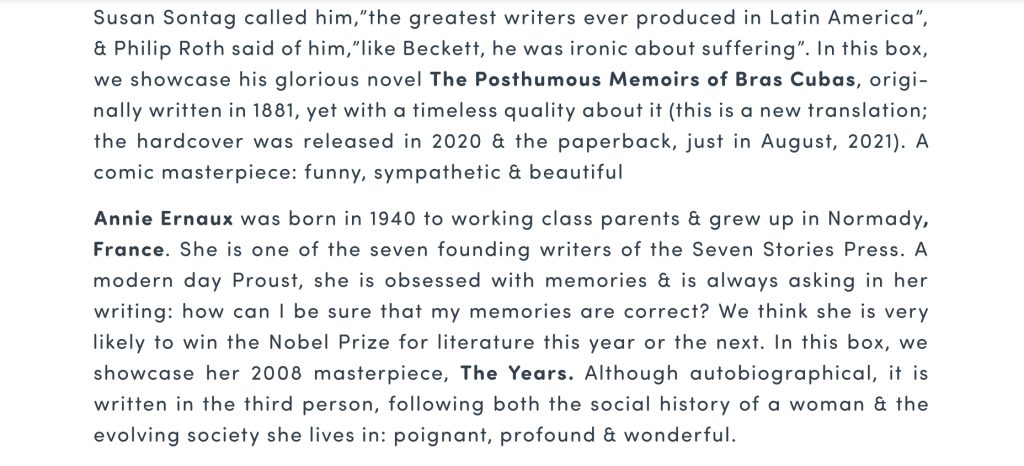 You can find our extended list of almost 50 writers here.
This year, our list hasn't changed much, except we would remove Ernaux (since she already has won) and add Yan Lianke to it. Lianke is a wonderful Chinese writer whose book we have included in the October Book Box. As subscribers to our Book Box will know, one of our missions with our Book Box, in addition to showcasing forgotten classics, is helping people discover the greatest contemporary, living writers from around the world. We take great pains to include translated books we think are great, ensuring we include only translations which do justice to the original. Speaking of Chinese writers, Yu Hua is another whose writing we have been really enjoying, and we have long been fans of Can Xue as well.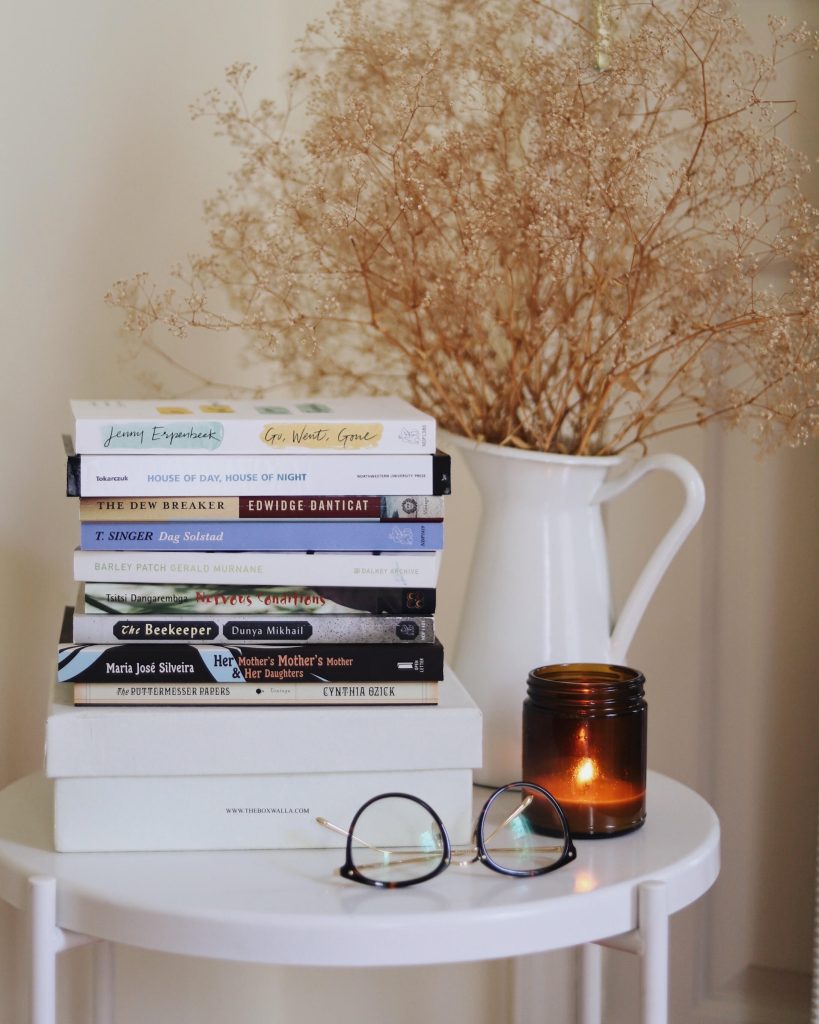 I think it would be fun to see an Asian or African writer win, especially somebody writing in their native, non-colonial language. Examples: Senegalese writer Boubcar Boris Diop who has written in Wolof, in addition to French, and Kenyan writer Ngugi Wa' Thiong'o, who has written in his native Gikuyu, in addition to English. Or even somebody like Indian writer Geetanjali Shree, writing in Hindi. The reason we often say this is not because there isn't great writing happening in English or French (there definitely is!), but rather that there is also great writing happening in other languages, often overlooked by the English speaking world in specific and the West at large.
But of course, like I always say, I wouldn't be mad if Peter Nadas (Hungarian), Jon Fosse (Norwegian) or Gerald Murnane (English, Australian) win!
I'd love to hear who you think! Who do you think should win – and who do you think will?